Free floor samples
To help you choose your new floor
With hundreds of floors in stock just waiting to be delivered, Kährs have something for everyone. But buying new flooring can be a big decision. Therefor we offer free samples of our flooring products, giving you the chance to see for yourself how our flooring looks and feels, and giving you the confidence that you are ordering the right floor.
Once you have found the flooring you are interested in, just click "Order sample" button on the product page or the floorguide to order your flooring sample. No payment required at the checkout - just your delivery details. Easy!
You can order samples from our whole product range wood floors and vinyl floors.
3 Simple Steps
How to use our sampling service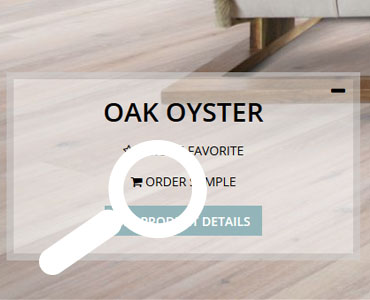 Find a product that you like and click on the Order sample button either on the search page or the product page. You can add up to three samples.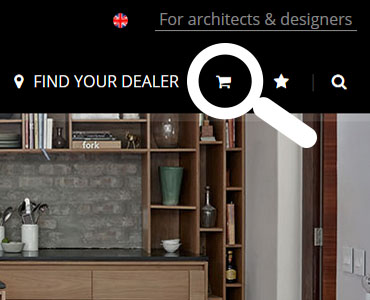 Once you have chosen all the samples you would like. Click on the View cart symbol at the top right of your page and your samples basket will open up in a pop up window.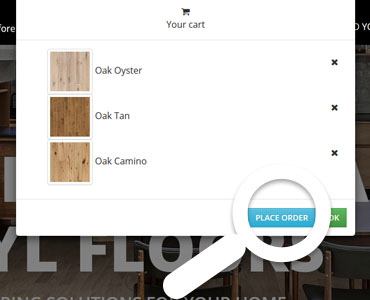 Here you can review your samples and check that you are happy with the samples you have selected. Then, click the Place order button and fill in your delivery details.
How floor samples can help you make a choice
How can product samples help you make the right decision when choosing a new floor? Although we work hard to ensure that the photographs featured on our website are as accurate as possible, your web browser may not give the best representation of our flooring. With this in mind, we encourage our customers to order a free sample before they make a purchase to ensure that the flooring is the colour and style that you are looking for.
NOTE! Wooden floors are beautiful because of their natural variations in vein, knots and color. Therefore, keep in mind that there may be differences between the sample piece and the floor you order. Read the product description here on the website carefully before deciding.
See samples in the light of your home
It's easy to compare different products
You are able to feel the flooring and it's texture
You can see if the colour will match your rooms decor
You will hopefully feel more secure in your purchase before buying