If you use white on white – white floors, white walls and a white ceiling, combined with smooth surfaces and neutral textiles – the result will be pure, celestial and brilliant. A white backdrop is also perfect for showing striking pieces, like eclectic finds, treasured heirlooms or designer furniture.
Creating light and space in the room
The versatility of white
As a designer at Kährs, she takes an active part in developing new floors. "There has been an increased demand for white floors over the last couple of years, as more and more people discover how versatile they are. We have recently introduced a number of white and light floors of different hues, surface treatments and size, which means that you now have great possibilities to enhance the interior style that you're aiming for," she says.
Pure brilliance with white on white
"If you use white on white – white floors, white walls and a white ceiling, combined with smooth surfaces and neutral textiles – the result will be pure, celestial and brilliant. A white backdrop is also perfect for showing striking pieces, like eclectic finds, treasured heirlooms or designer furniture."
"But regardless of what you team your white or light floor with and what type of white floor you choose, it will add to the feeling of light and space and create a sense of simplicity and flow in your home."
Feather light – Designer's comment:
"With an abundance of natural light, like in this spacious family loft home, a white floor contributes to the sense of serenity and infinity. By adding a few touches of strong and bold colours like turquoise, yellow and red to an otherwise monochrome palette, the home owners have managed to create both depth and interest."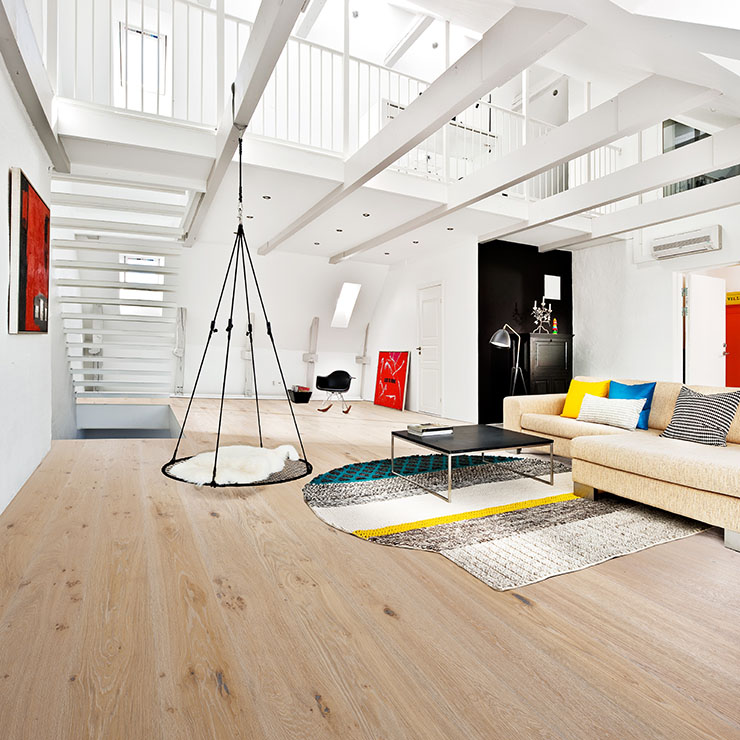 Wood on wood – Designer's comment:
"Nothing beats wood for creating warmth. In this house, nature is invited into the home through majestic windows, while natural materials like wood, fur, leather and wool contribute to erasing the border between inside and out. The careful mix of natural and atmospheric lighting adds to the warm ambiance."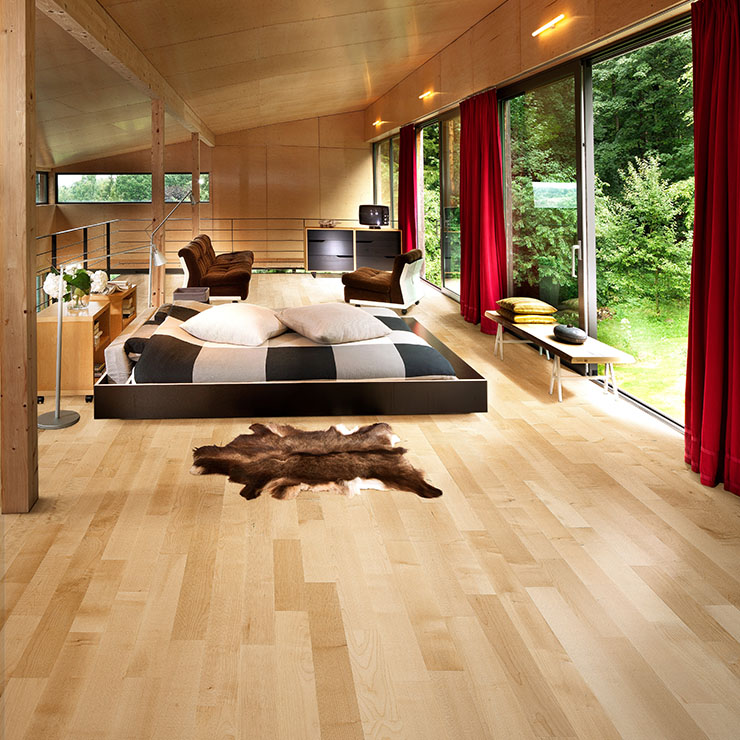 Simplicity – Designer's comment:
"In this majestic villa on the sea, nature is used both for inspiration and admiration. The calm and serene interior forms a perfect backdrop for the rugged scenery outside, where the elements are a vital part of the experience of the house. A simple, monochrome palette and the few, carefully selected objects add to the sense of timelessness and proximity to nature."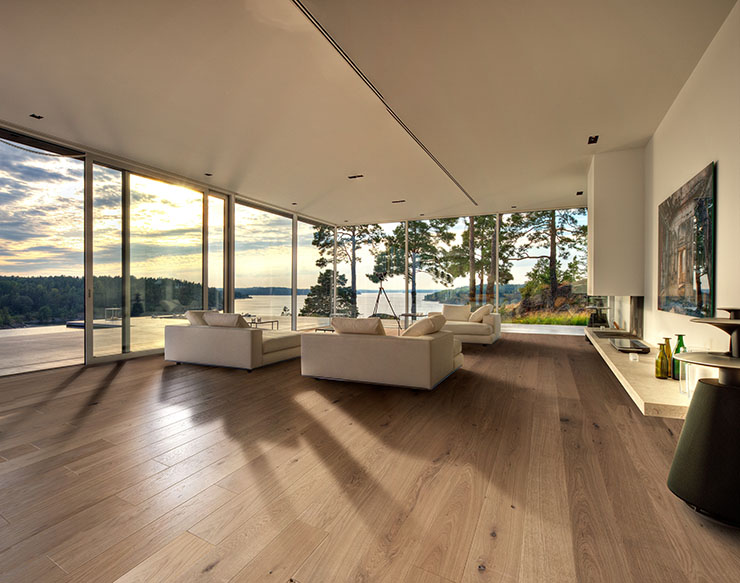 Swedish country – Designer's comment:
"The impression of this house is modern and light, yet warm and traditional. The big farm-style kitchen, with its warm ash floor makes an inviting setting for long meals with family and friends. Period pieces mixed with a few modern elements add to the feeling of relaxed elegance."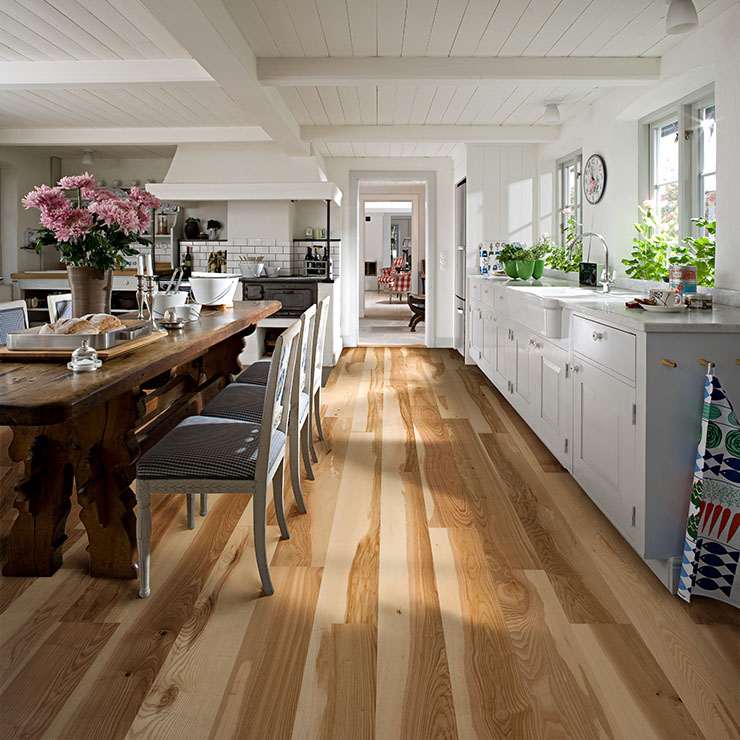 Retro glamour – Designer's comment:
"This house oozes retro glamour. The elegant and sophisticated interior, that evokes images of the most glamorous settings of the 1950s and 1960s, features a light floor, glossy white walls and ceiling, creating a perfect backdrop to pieces of designer furniture. The warm reddish brown of the wood kitchen cabinets adds warmth to this ultra-chic interior."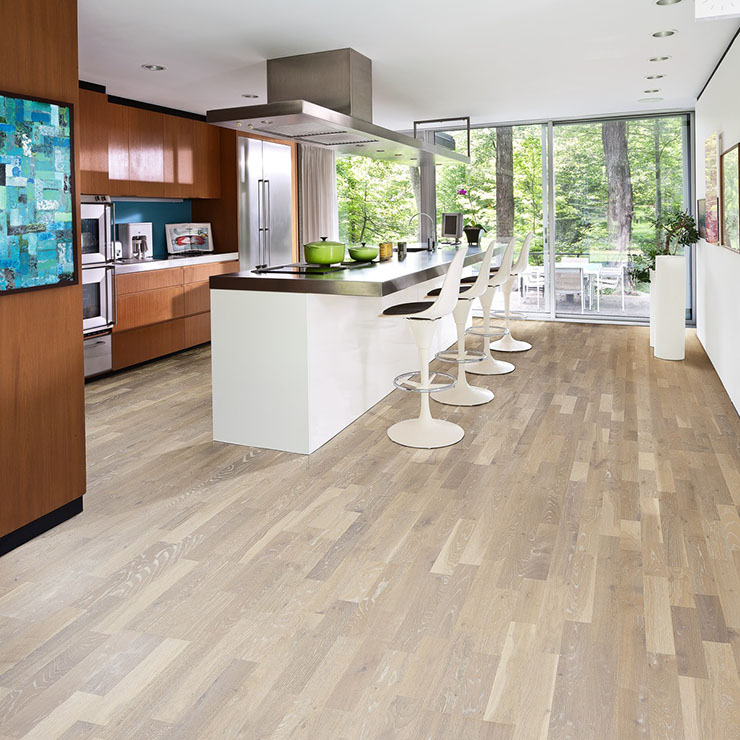 Green house – Designer's comment:
"Nature takes centre stage in this house that blends in so well with its surroundings. It is also a green house in the sense that it is built using processes that are environmentally responsible. Wooden furniture and a light wood floor highlight the natural feeling of the house."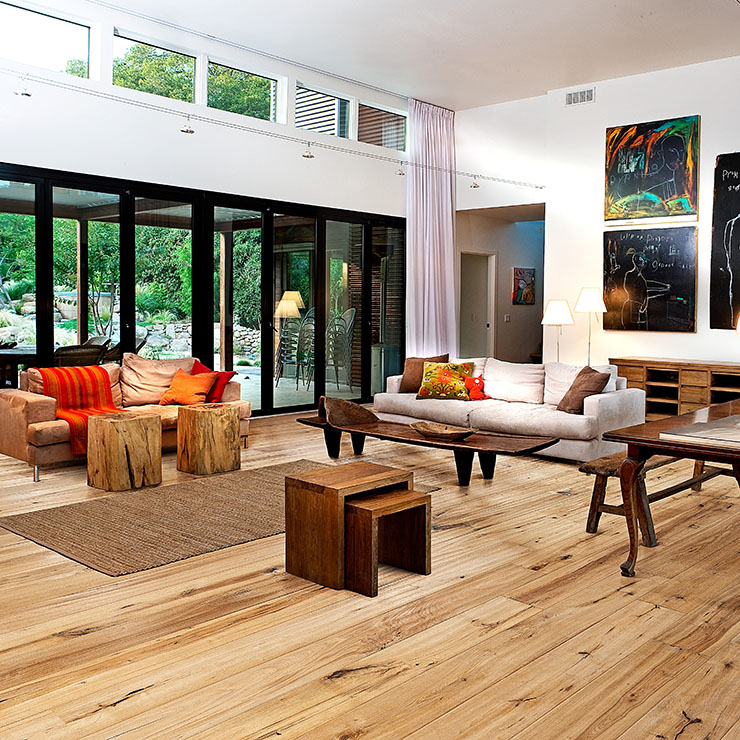 Mountain living – Designer's comment:
"Natural light floods this house, while the panoramic view of the spectacular surroundings brings you into the heart of the mountain. To harmonise with the exterior, these homeowners have used a pale wood floor, combined with a wood ceiling and stone details. A few touches of bold colour add warmth."