United Arab Emirates
Individuality rules
Kährs offers so many different designs and colors with its wide variety of floors, that there is a floor for every style and preference.
A melting pot of people
Interiors in the United Arab Emirates are as varied as its international community, with decorating styles reflecting the diverse cultures and traditions of its residents. "We're fortunate to be able to cater to every interior design scheme. Kährs offers so many different designs and colours with its wide variety of floors, that there is a floor for every style and preference," explains Pauline Madani, founder of the successful flooring specialist, Nordic Homeworx in Dubai.
"The community here is more daring in its design schemes; people are not afraid to stand out and be individual. The spirit of the nation is to keep pushing boundaries and to be a role model of leadership, innovation and progress," says Pauline.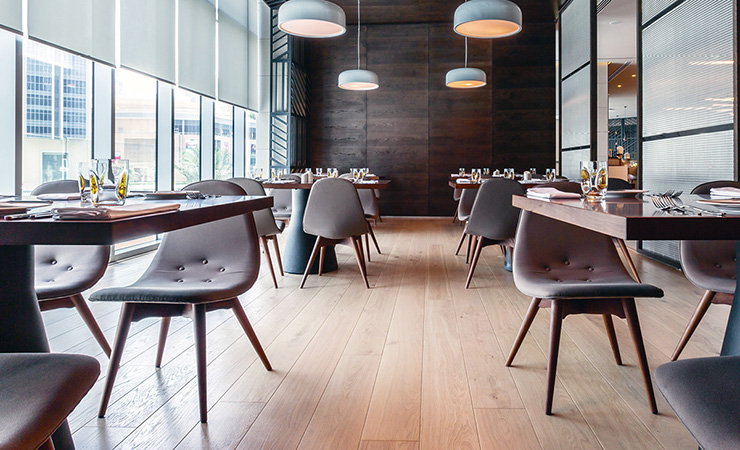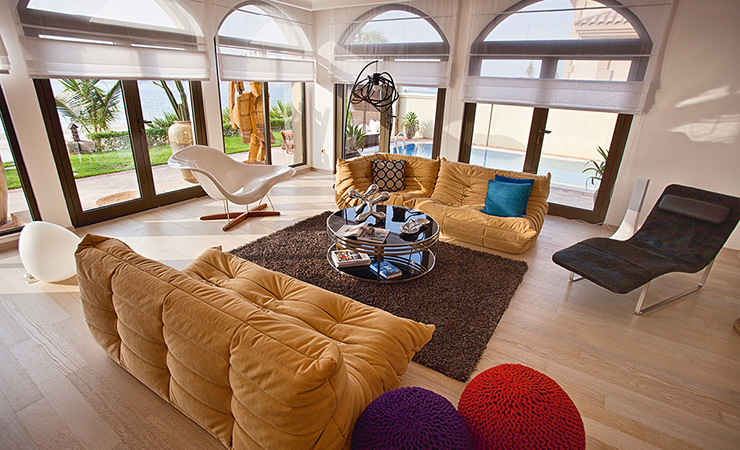 She is a Swedish native who has lived with her husband and four daughters in the Middle East since 1999 and has managed to combine her passion for wood flooring, while developing a successful business. In 2006, Pauline founded Nordic Homeworx in an effort to bring premium Swedish wood flooring to the region. Today, Nordic Homeworx celebrates its 10th anniversary as the exclusive distributor of Kährs in the UAE, as well as the agent for the brand in the Middle East.
"Here, you can't say that one floor is most popular, or fits all. We cannot predict as easily what colour or design will work best for the masses – this keeps it interesting and exciting to work on projects as each one is so unique and unpredictable," Pauline says.
"We spend a lot of time with our clients to find out what type of floor would suit their specific project. This means that we can guide them in the selection of floors based on their preference of interior style and the concept for each project. Many clients know the colour scheme they want for their project, but are uncertain about the design, wood species or surface finish," she continues.
Selling a feeling, rather than a product
Over the past decade, the company has developed a successful concept based on a strong passion for Kährs as a brand with its Nordic heritage. Focus has been on maintaining a boutique-style concept, providing inspiration for a lifestyle that Pauline wants to share with her clients.
"Kährs wood floors enable our clients to experience their interiors completely differently – we sell them a feeling, rather than just a product. This approach, along with us representing and specialising in a single brand, has been very successful and well received by clients here," adds Pauline.
The UAE market is extremely service-oriented and Nordic Homeworx' focus has been to provide the best service consistently, from initial client meeting, to project finalization and after-care. The company has strong relationships with architects, interior designers and contractors, providing them with samples to inspire them for their projects.
"Our clients love to work with Kährs because it has such a wide range of products, including colours, wood species and finishes suitable for any type of project. It's really inspiring to see how such a broad range of clients and designers visualise their concepts using our wood floors in so many different interior designs," explains Pauline.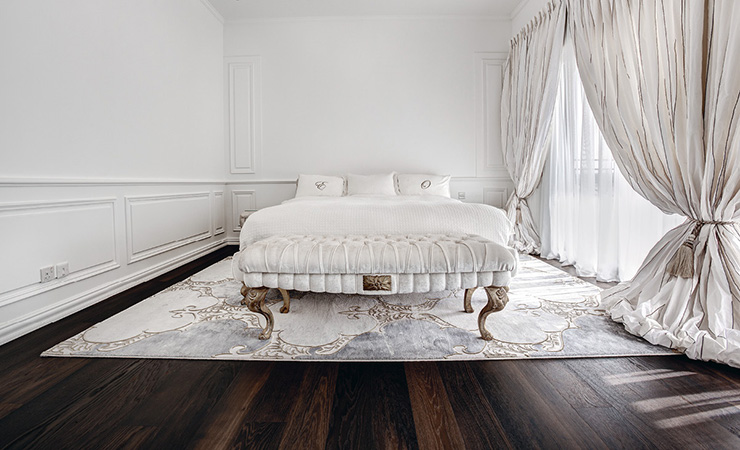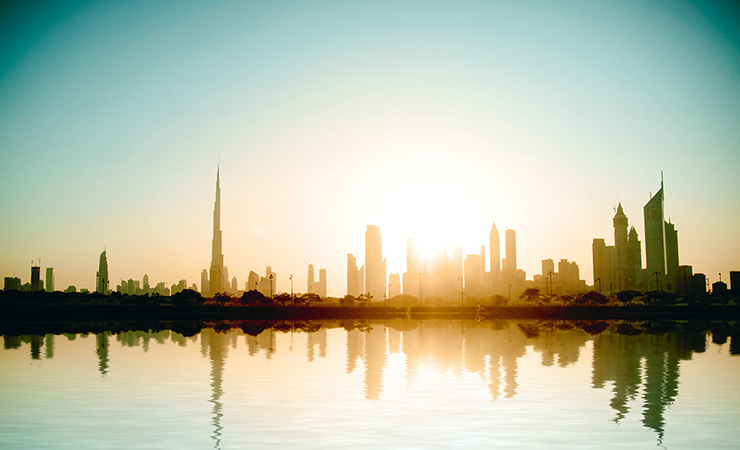 Quality valued amongst all
She also says that although the market in the UAE does not follow one specific interior design trend, the client segment Nordic Homeworx approaches has something in common; that they all require high quality in both product and service.
"Kährs has the premium qualities required to meet these demands by providing beautiful floors, innovative solutions and – most importantly – consistently high quality, which is crucial in our tough climate of extreme heat and high humidity," Pauline says.
Pauline believes that her Swedish heritage is an important reason for Nordic Homeworx' success. "We work according to beliefs and values strongly linked to my Swedish heritage of quality, design, tradition, sustainability and, most importantly, outstanding and reliable customer service. We are especially proud that our hard work has paid off, as we were recently voted 'Best for Flooring 2016' at the InsideOut Readers' Choice Awards," Pauline concludes.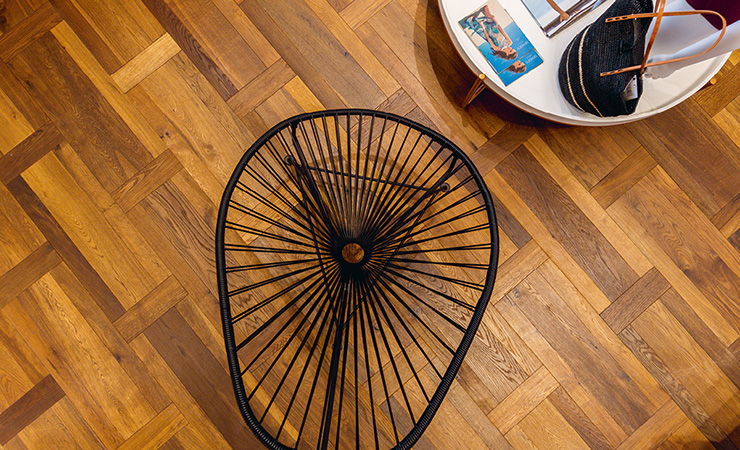 Nordic Homeworx Facts
Founded: 2006
Showroom: Sidra Tower, Dubai, UAE
Company Size: 35 employees
Website: www.nordichomeworx.com
Completed Projects to Date: +2,000