Recycled timber wall planks and rustic wooden floors with a beautiful patina are used throughout the house.
In the heart of the Swedish cultural landscape
Right in the heart of the Swedish cultural landscape, in a clearing where the forest opens up, sits a lovingly renovated old house. It is now a refuge for couples seeking a peaceful and quiet weekend, or break away from the hectic pace of city life.
To preserve the original character of the house as far as possible, patinated and rustic materials have been used during the renovation work. In harmony with the otherwise plain and simple style, the robust interior design scheme and rustic flooring help create a comfortingly authentic and peaceful environment.
Timber with beautifully aged patina recreates a feeling of being in an old log cabin.
The house, which dates from the early 20th Century, has recently been converted into a weekend retreat for city dwellers wanting to get back to nature. The façade has been renovated using recycled timber, which has successfully managed to retain the original, rustic and slightly shabby character of the house.
This feeling is further reinforced when you step inside. The old recycled and treated plank walls, the glazed veranda and the open fireplace and chimney made of local tiles, lend an air of cosy comfort. Old roof beams and other original features have been retained. The flooring has been chosen with care, dark with a greying patina, knots, cracks and whorls as in days of yore. The house is beautifully yet sparsely furnished and decorated, bordering on the ascetic.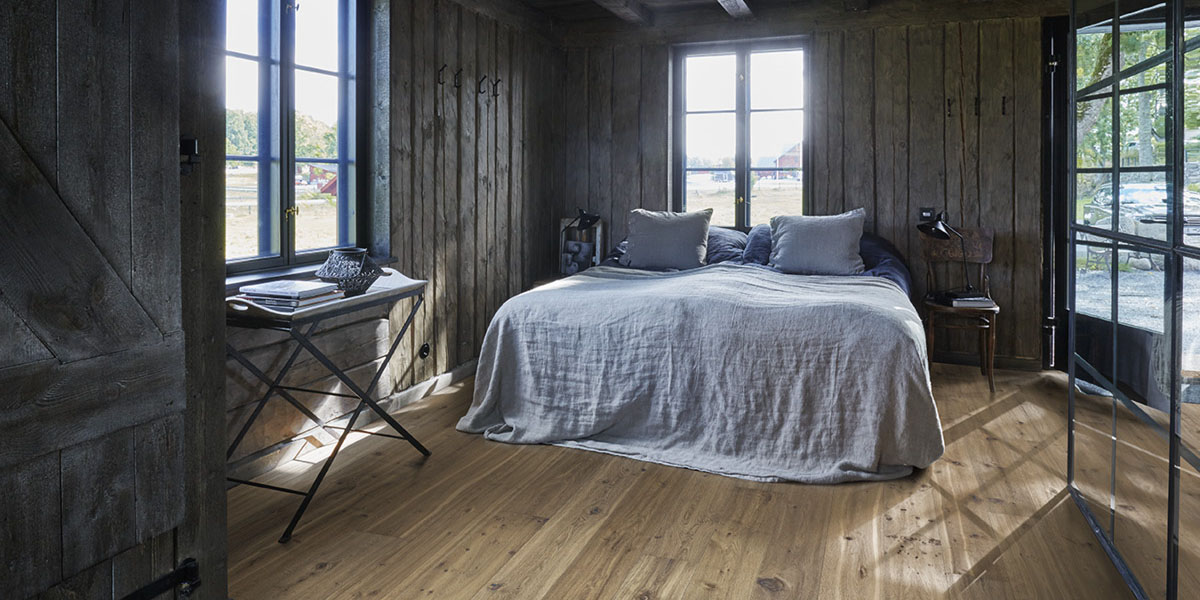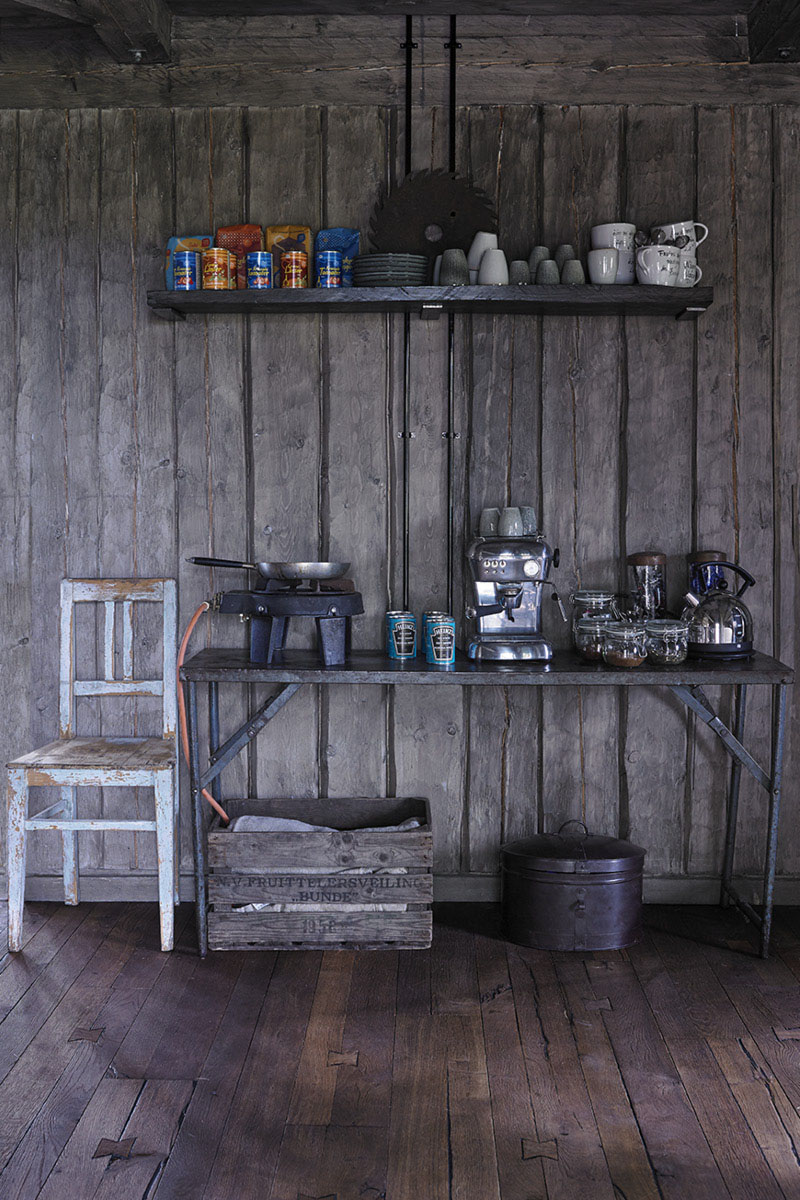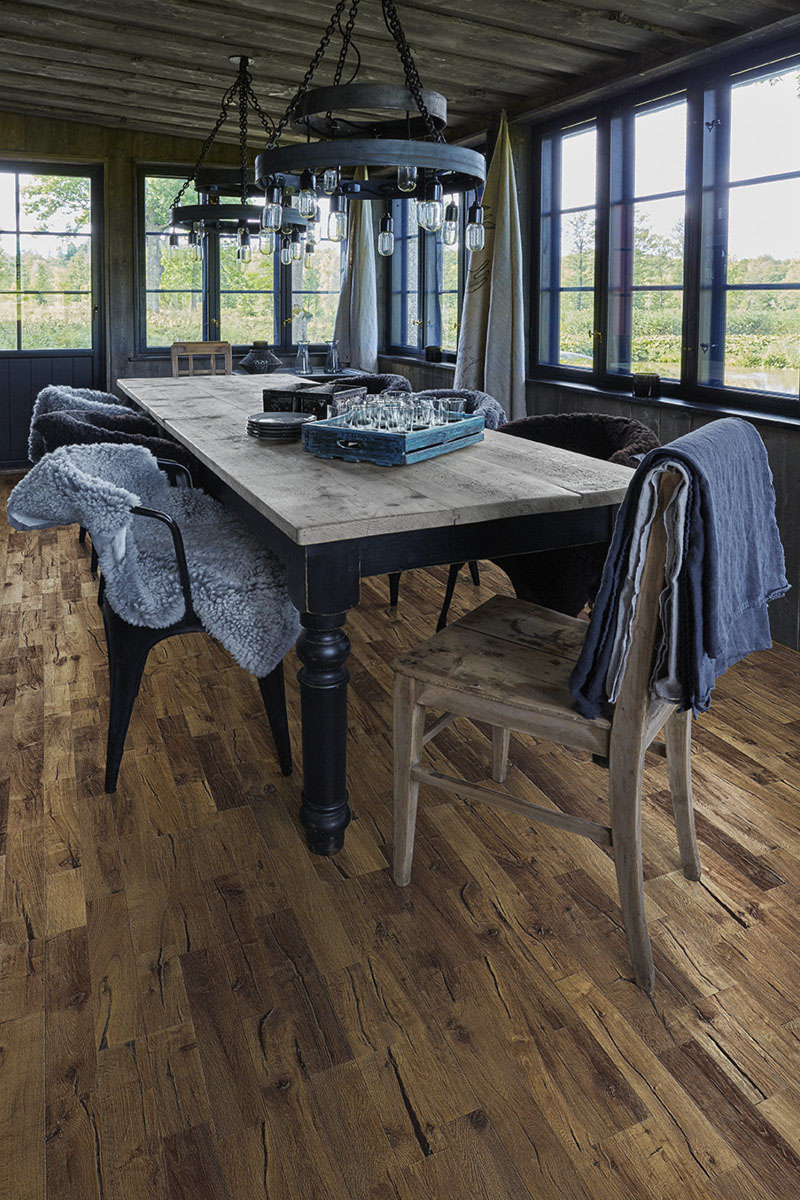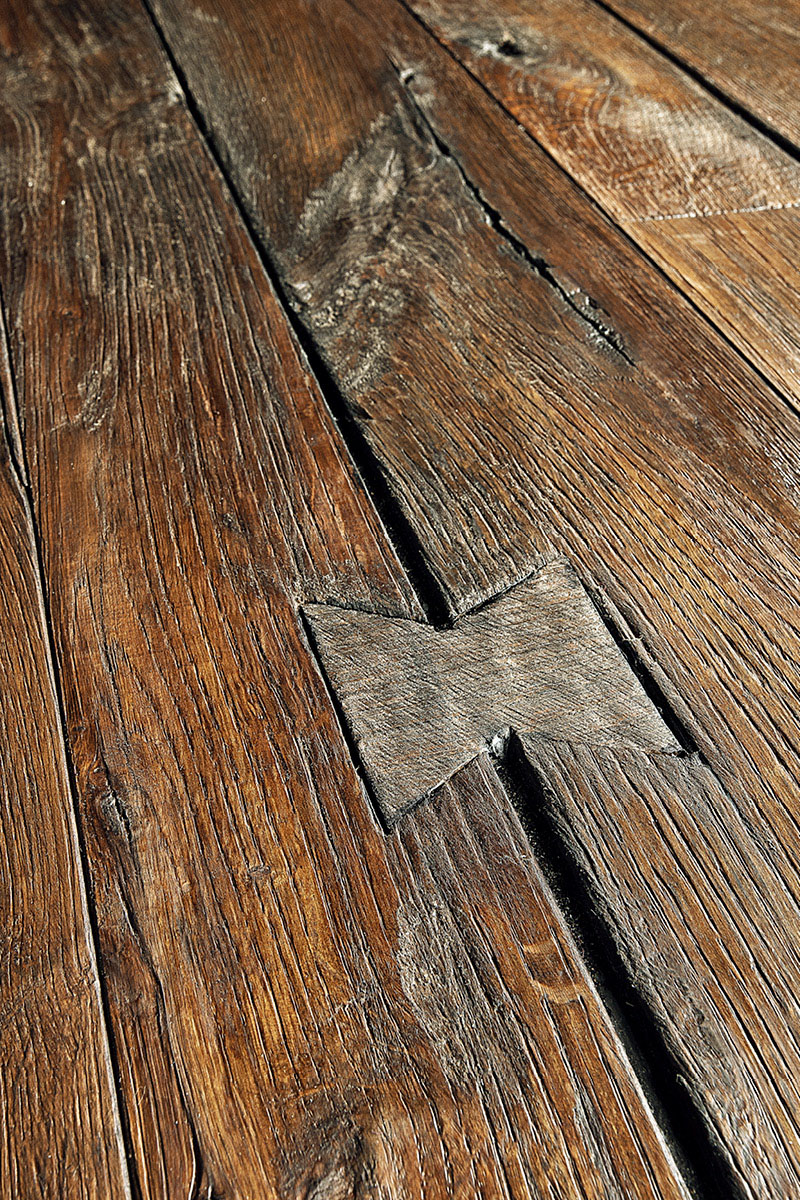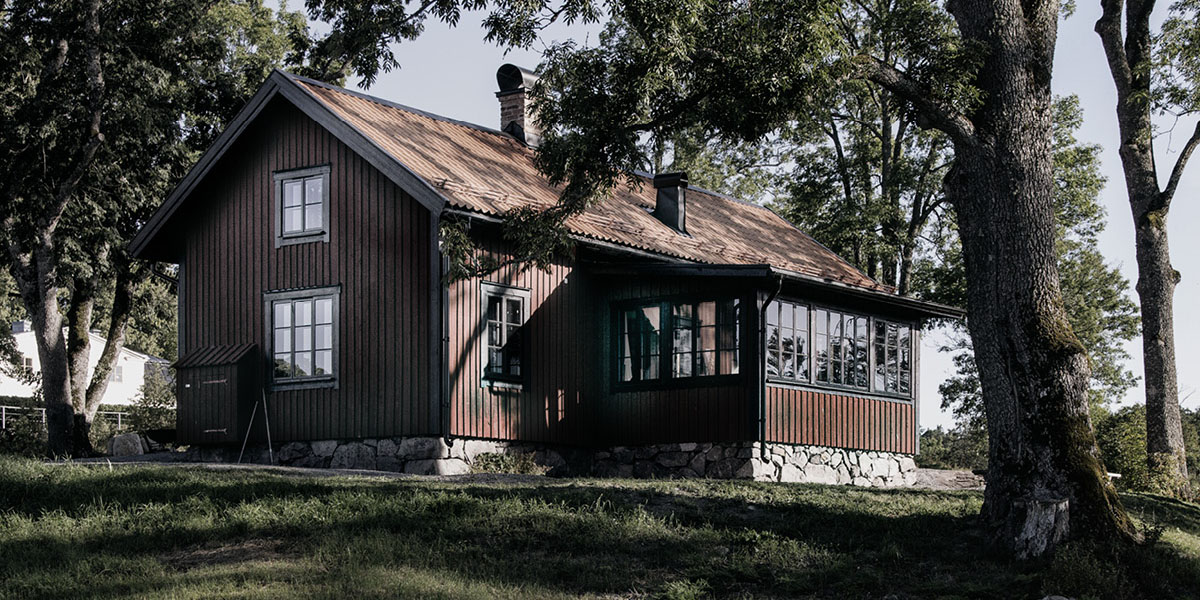 Floors with rustic feeling