Kährs introduce timeless
French Pattern floor design
Kährs have introduced a new timeless 'French Pattern' hard flooring design to their range of sustainable wood floors. The classic design features a modern twist - an engineered plank format for a quicker install in comparison to a traditional 'French Pattern' floor.
New timeless 'French Pattern' wood flooring design joins the Kährs range
Joining Kährs' design-led European Renaissance collection, a collection of unique and inspiring wooden floors based on the magnificent floor styles of bygone periods, the new design is available in two distinct colour tones - a golden natural brown 'Castello Rovere' and a rich, smokey tone 'Castello Fumo'.
With a modern engineered format, the new designs can be installed more quickly than a traditional French patterned floor, ideal for efficient installation in residential homes. The beautiful pattern can also be enjoyed over underfloor heating, due to the environmentally sound and long-lasting multi-layer construction of sustainable oak and poplar within the boards.
Naturally occurring wood colour variations and a scattering of medium-sized knots within the design, combined with a brushing effect, enhance the texture and embrace the natural beauty of the wood. With a four-sided bevel accentuating the edge of each plank, a classical patterned look and feel is created for a bold and show-stopping interior look.
The designs are finished with Kährs' durable nature oil surface treatment, so that the floors can be enjoyed for many years to come, and for residential installations, the design is covered with a 30 year warranty.
French pattern wood flooring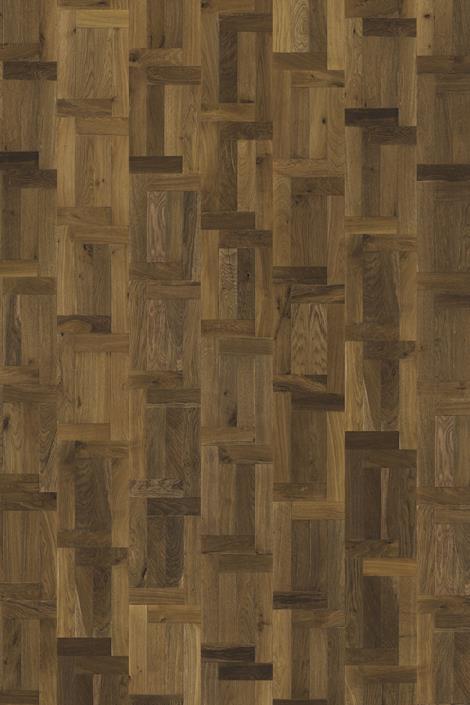 Oak Castello Fumo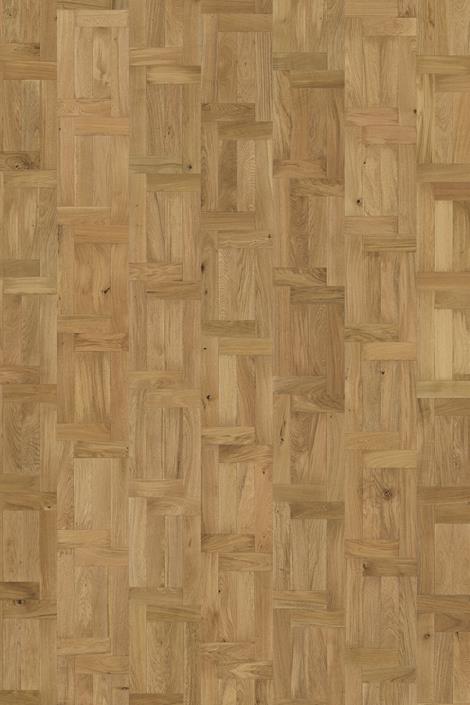 Oak Castello Rovere