25 Feb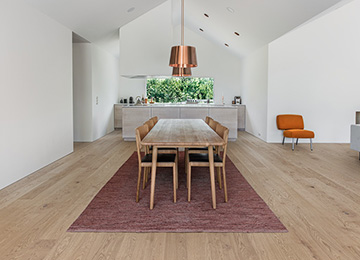 2018 is the year of dusky pink and bold purple shades for walls and decor, with shimmering copper and rose gold home accessories also a key interior trend for the year. Natural and grey-tone oak floors offer a minimalist and timeless base for the delicate pastel, powerful purple and metallic hues of the year.
19 Jan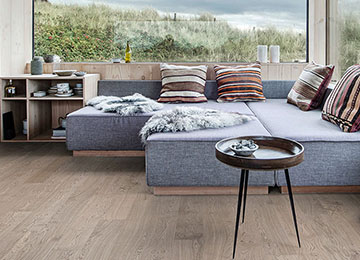 Kährs have launched two new ultra-matt wood flooring collections, Lux and Lumen. Recently winning Gold for 'Best Flooring' at the 2017 House Beautiful Awards, Kährs' Lux collection includes nine one-strip plank format designs in an array of natural colours, which are mirrored in Lumen's three-strip designs.
30 Oct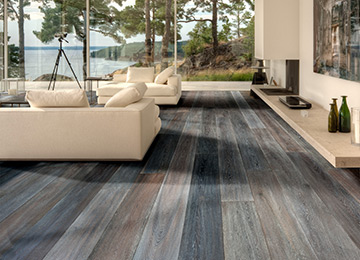 Smoky rich tones look set to steer 2018 wood trends, as architects and designers seek out muted nuances and hearty hues. The strong trend for patterned wood floors, in retro-inspired Chevrons, is also set to continue, along with the enduring popularity of single-strip wide plank formats.
28 Mar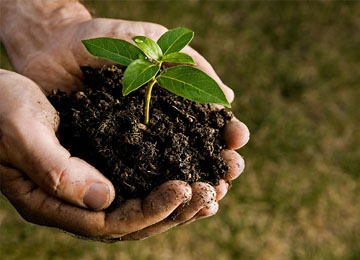 Now, it's been scientifically proven that wood has a positive impact on us. The European research project Wood2New, which ran for three years and was finalised in February 2017, shows that using wood as a construction material benefits both the environment and our health.