The main
colour trends 2017
At Kährs, we have partnered up with leading paint producers and brands to provide inspiration and ideas on how to combine wall colours and Kährs wood floors to achieve stunning results. Here you can see what Dulux, Caparol and Earthborn are forecasting and offering for 2017.
Colour trends 2017
Blue – the colour of life
Blue is always there in every aspect of our lives states Dulux, presenting its colour of the year; Denim Drift!
From the deepest ink blue to the palest misty blue, the colour represents every spectrum of life, from royalty to worker's jeans – and Dulux has developed a whole palette of blue tones.
Also, Caparol is presenting a blue trend colour for 2017. A powerful blue that gives a "kick" to every interior.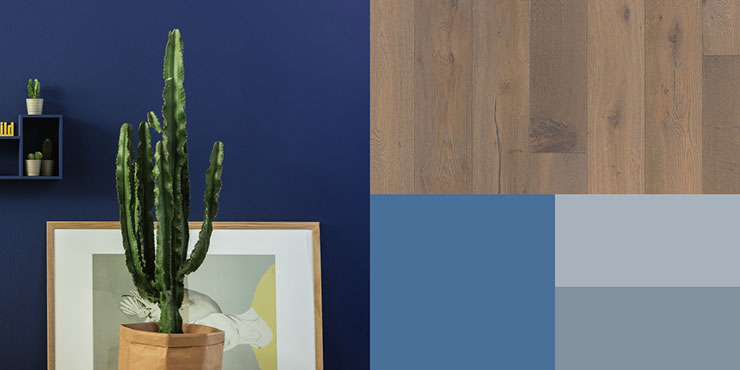 Bright warm pastels
How do you make the walls of a home reflect the individual personality of the people who live there?
It's all about warm, welcoming colours working together. This is how Dulux explains it and it's the background to a new palette; Shared individualism with a range of paint colours that are a mix of bright, as well as lively and soft colours. See the whole Dulux range at dulux.co.uk.
Caparol's (www.caparol.com) palette of pastels goes in the same direction and with a feeling of the 50's, as well as Earthborn's (www.earthbornpaints.co.uk) range; Candy Coloration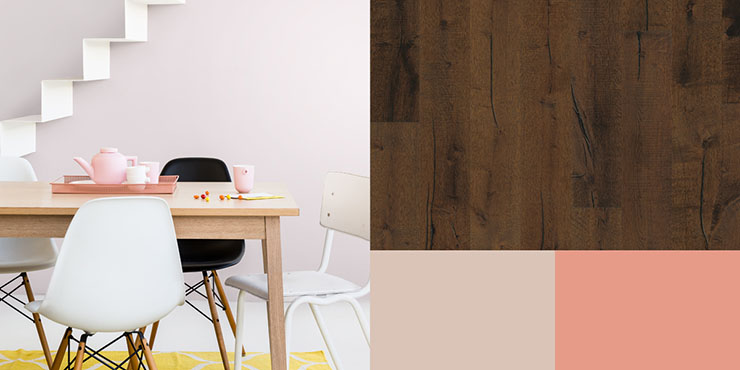 Nordic neutrals
The trend for "a new way of living" away from too much materialism and gathering of possessions is growing. This trend is featured in one of Dulux's palettes for 2017, where the pared-back colour range reflects this new focus.
Caparol is also presenting some new tones with its soft grey Palazzo and soft beige Melisse.
Earthborn's "Donkey Ride" from the Wilder Side range is another new paint colour in the same direction.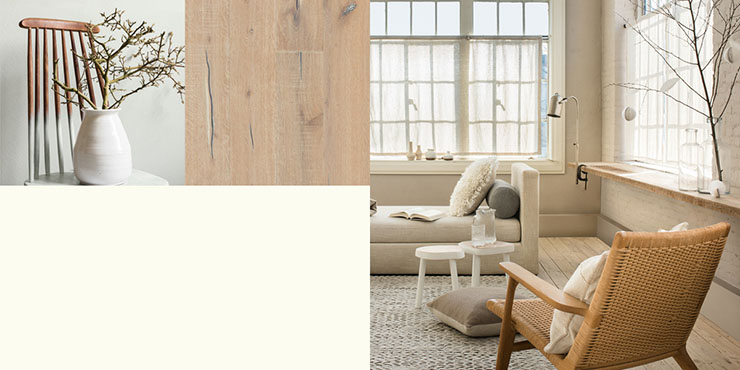 Retro walls
For 2017, you'll also find a bit of nostalgia, with colours reminiscent of the 50's and early 60's.
The Dulux range for "working homes" includes colours for creating spaces that inspire work and play. The colour range is inspired by Eames and Corbusier states Dulux.
Caparol also plays with strong colours like the Papaya 65 and Granit, while Earthborn in its "Wilder Side" range presents some earthy colours that embrace a healthier, more sustainable way of living; colours that go well together with unfinished furniture and textiles.