The summer sunlight floods in from every direction through rooflights and glazed sections.
The boundary between indoors and outdoors disappears
The views from this house are as magnificent as a beautiful painting. When the large glazed sections are pulled back, the boundary between indoors and outdoors disappears. Nature and the sea are constant companions. The nature, the beach, the sand and wooden decking seamlessly merge with the flooring in the house.
Wooden flooring throughout in oak
This modern holiday home is just a stone's throw from the beach. The magical light floods in through rooflights and glazed walls. The glazed sections facing the sea are often drawn aside to offer unrivalled views, the scent of the salt-tanged sea breeze and feel of whirling grains of sand. The house has wooden flooring throughout in oak.
The architectural design language is Scandinavian, with clean lines, glazed areas and natural materials. All of the walls are timber-clad in a natural shade, or stained black or white. The only tone allowed to clash with this calm colour scheme is the touches of red in fabrics and artwork.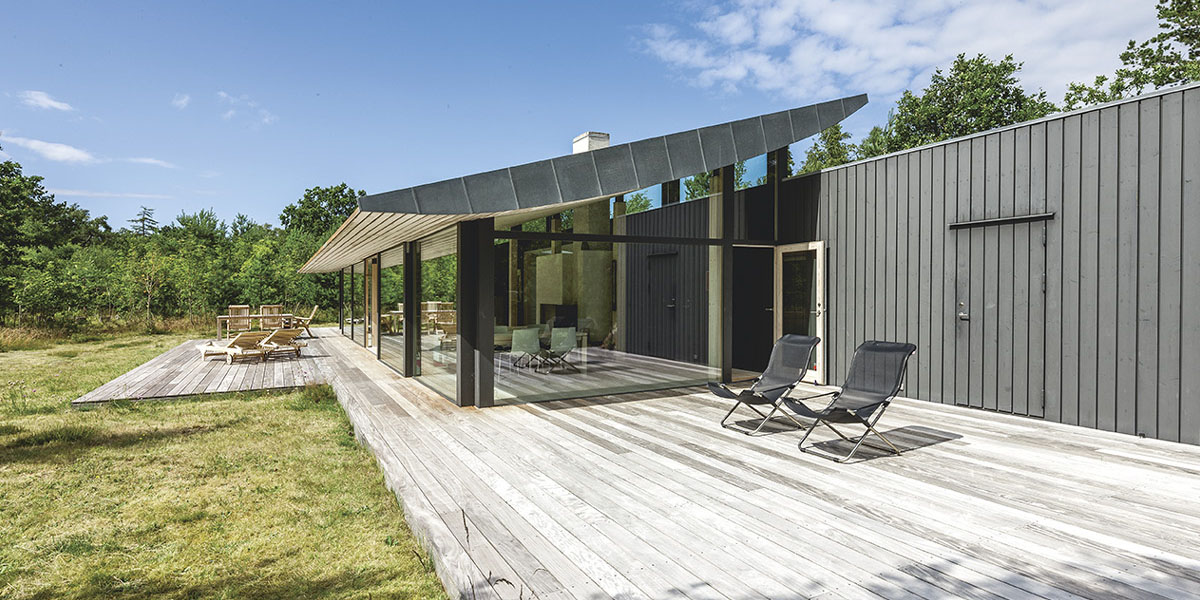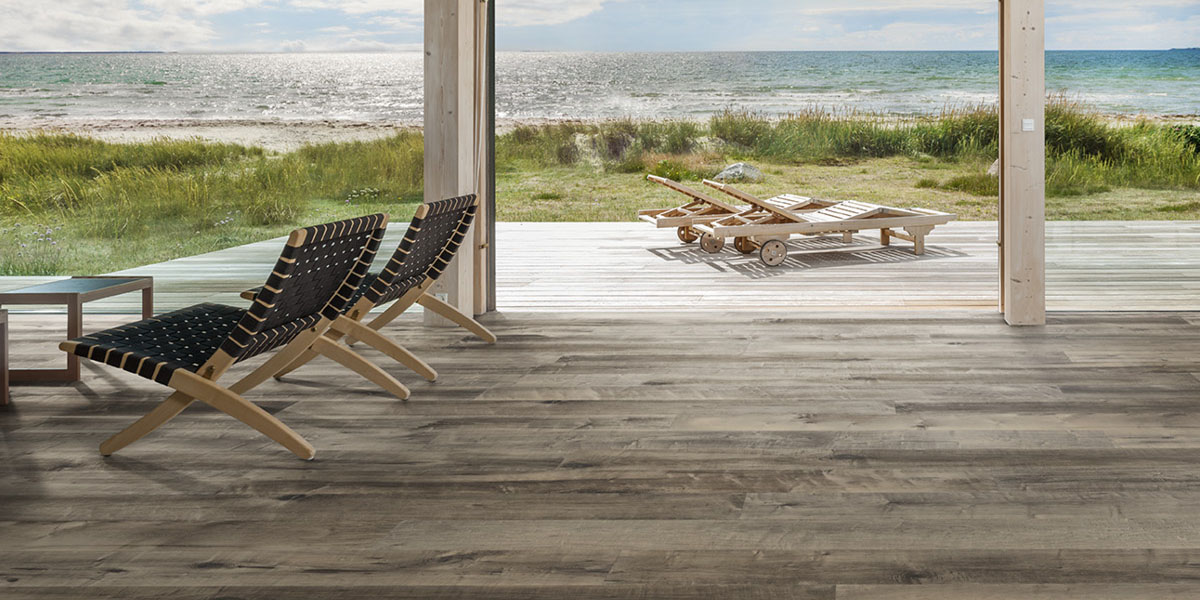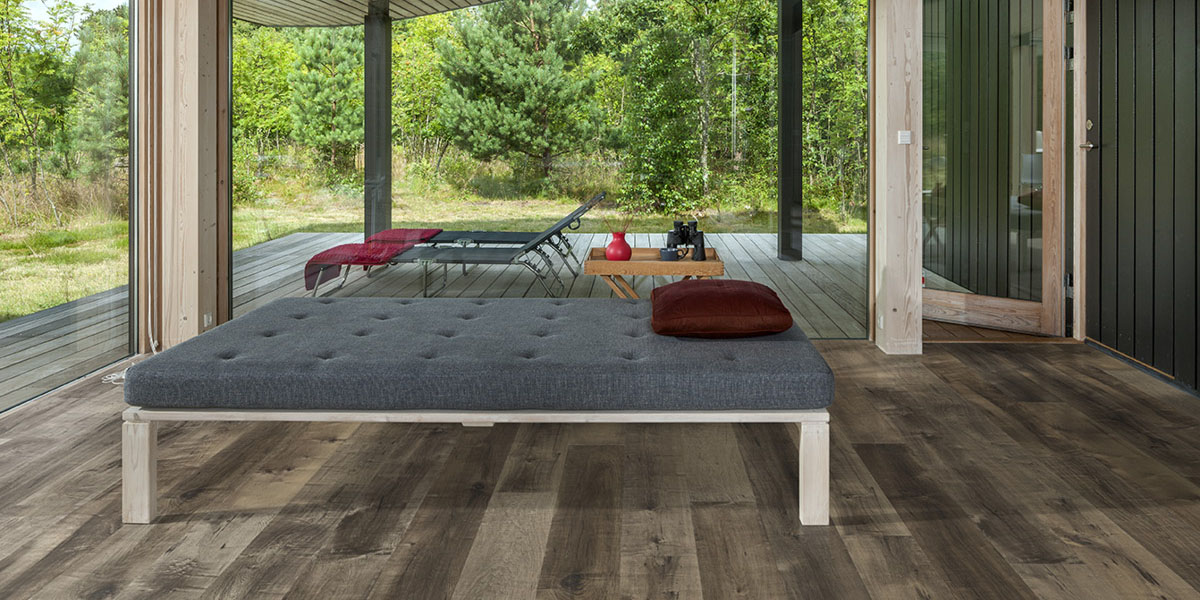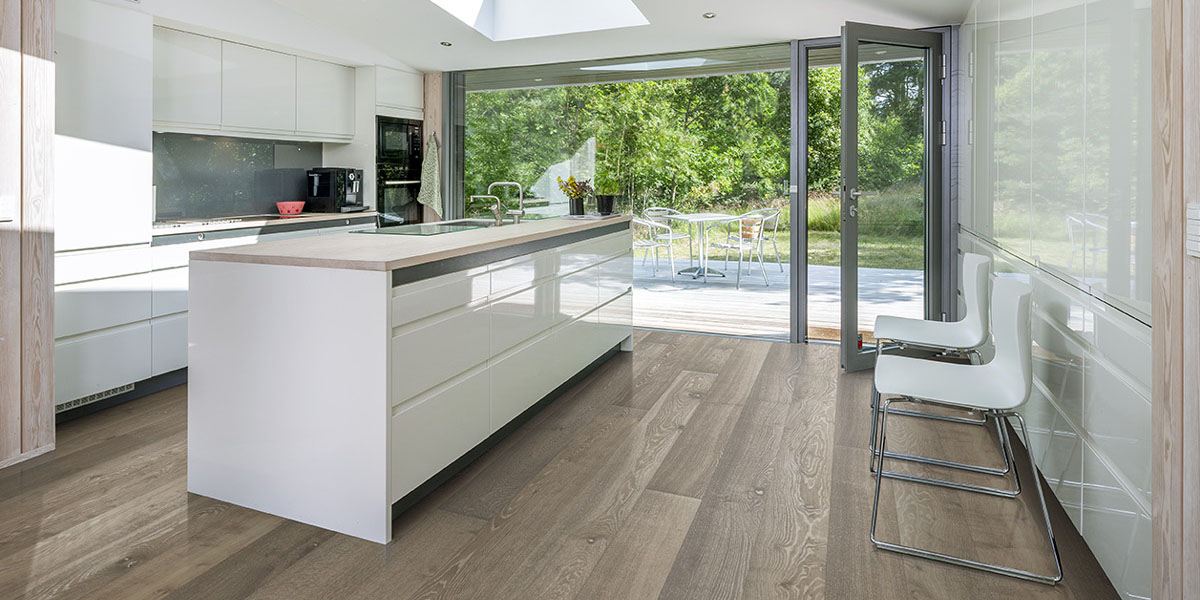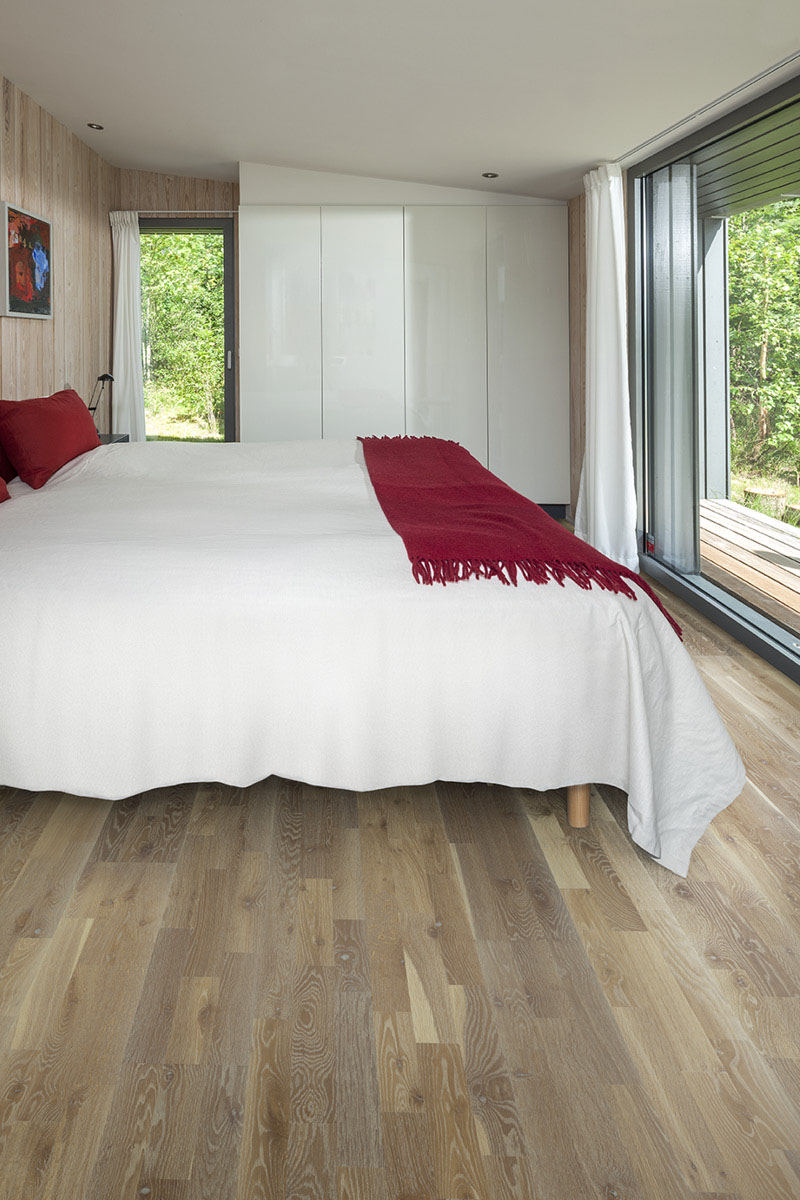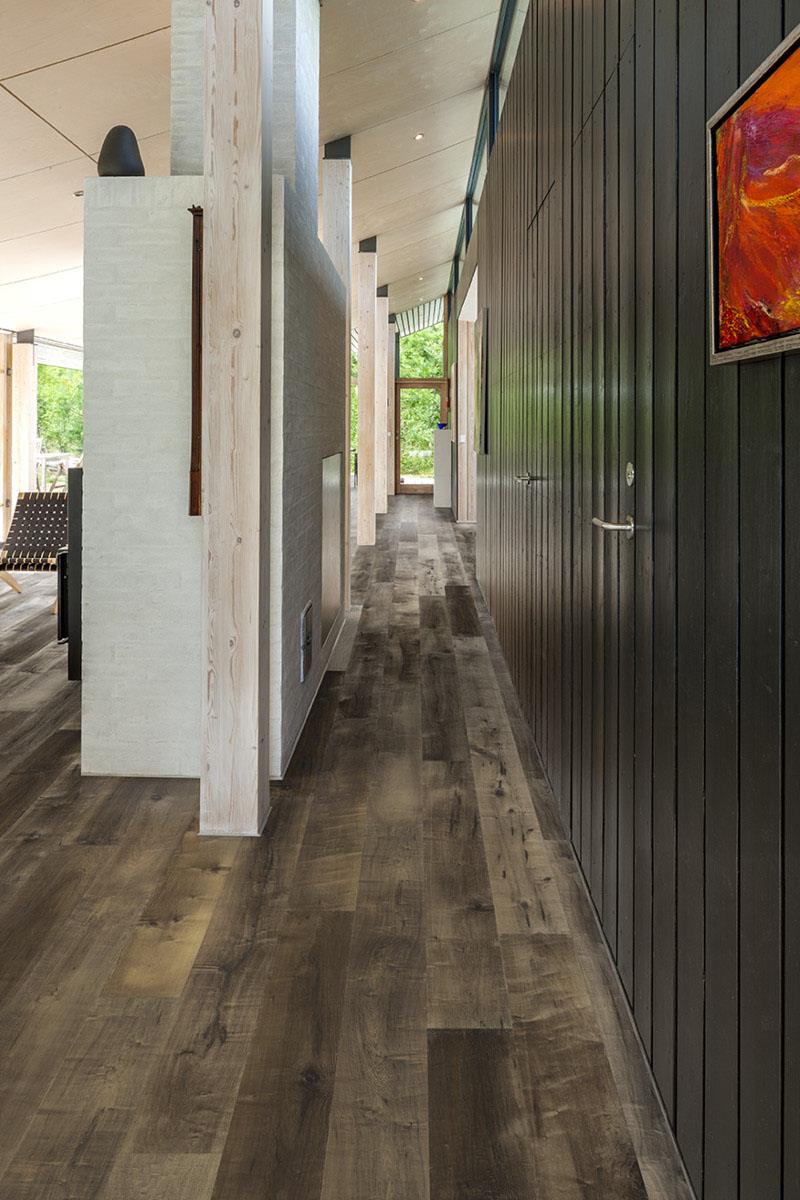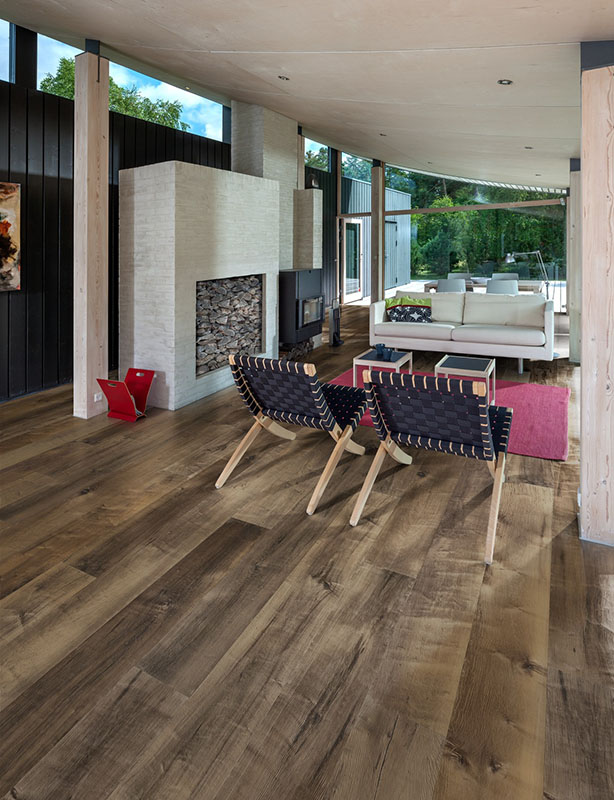 Floors with a weathered feeling